Gaspésian Lighthouse Trail
Gaspésian Lighthouse Trail

Gaspésian Lighthouse Trail
The Lighthouse Trail is often ranked as one of the best trips in Canada! There are over forty traditional lighthouses in Quebec that were designed to warn sailors of danger: the Gaspé Peninsula is home to 14 of them!
All located on incredible natural sites, you can see them by embarking on the Lighthouse Trail… the Gaspésian way!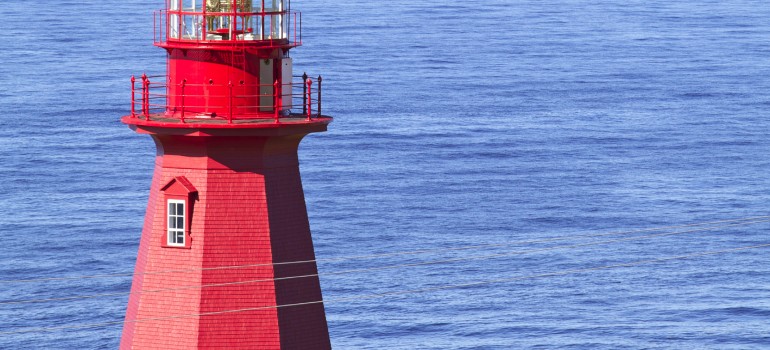 Day 1
Destination: Gaspé Peninsula!
Stop off at the Pointe-Mitis lighthouse, which is on a small bay were you can watch seals and cormorants on the rocks. Next, stop off at the Matane lighthouse, where there is an exposition called "Lire la Mer", guided tours are also available.

Meal and overnight accommodation at RIÔTEL MATANE.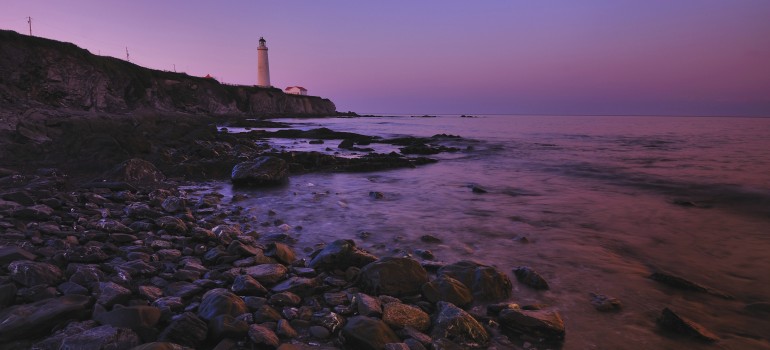 Day 2
Lighthouses between Matane and Percé
Drive towards Percé on the peninsula's northern coast and stop of at the La Martre lighthouse, this jewel of the Gaspésian coast is home to the lighthouse museum. Next visit the Cap-Madeleine lighthouse, one of the three Haute-Gaspésie lighthouses accessible to the public, and then head to the Pointe-à-la-Renommée lighthouse, a century-old lighthouse that was moved back to its original location 20 years after having been moved. In the afternoon, head to the Cap-des-Rosiers lighthouse, at 37 metres, it's the tallest lighthouse in the country. And don't forget to stop of at the Cap-Gaspé lighthouse, it may only be small, but perched on the edge of a 95-metre-high cliff it's certainly impressive!

Meal and overnight accommodation at RIÔTEL PERCÉ.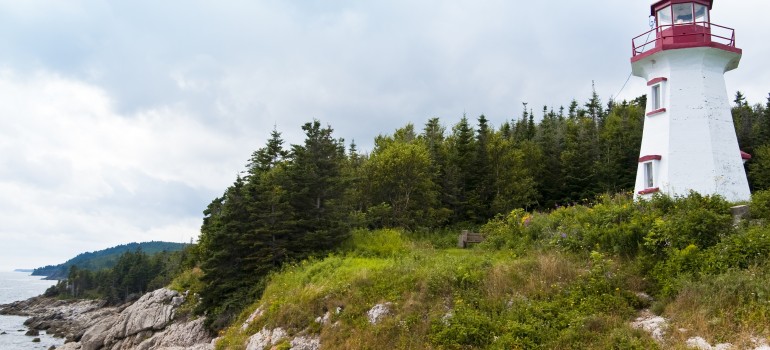 Day 3
Lighthouses between Percé and Bonaventure
Discover the Cap-Blanc, Cap-d'Espoir, Port-Daniel and Bonaventure lighthouses. The Cap-d'Espoir lighthouse is a great location to watch marine animals, and Bonaventure lighthouse has a fantastic view of Baie des Chaleurs.

Meal and overnight accommodation at RIÔTEL BONAVENTURE.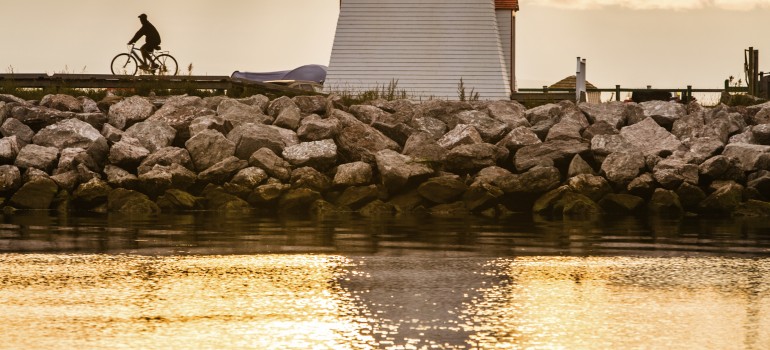 Day 4
Lighthouses between Bonaventure and Matane
Stop off at Duthie lighthouse and Carleton lighthouse, which still runs. Carleton lighthouse is located at Tracadigache Point.

Meal and overnight accommodation at RIÔTEL MATANE.